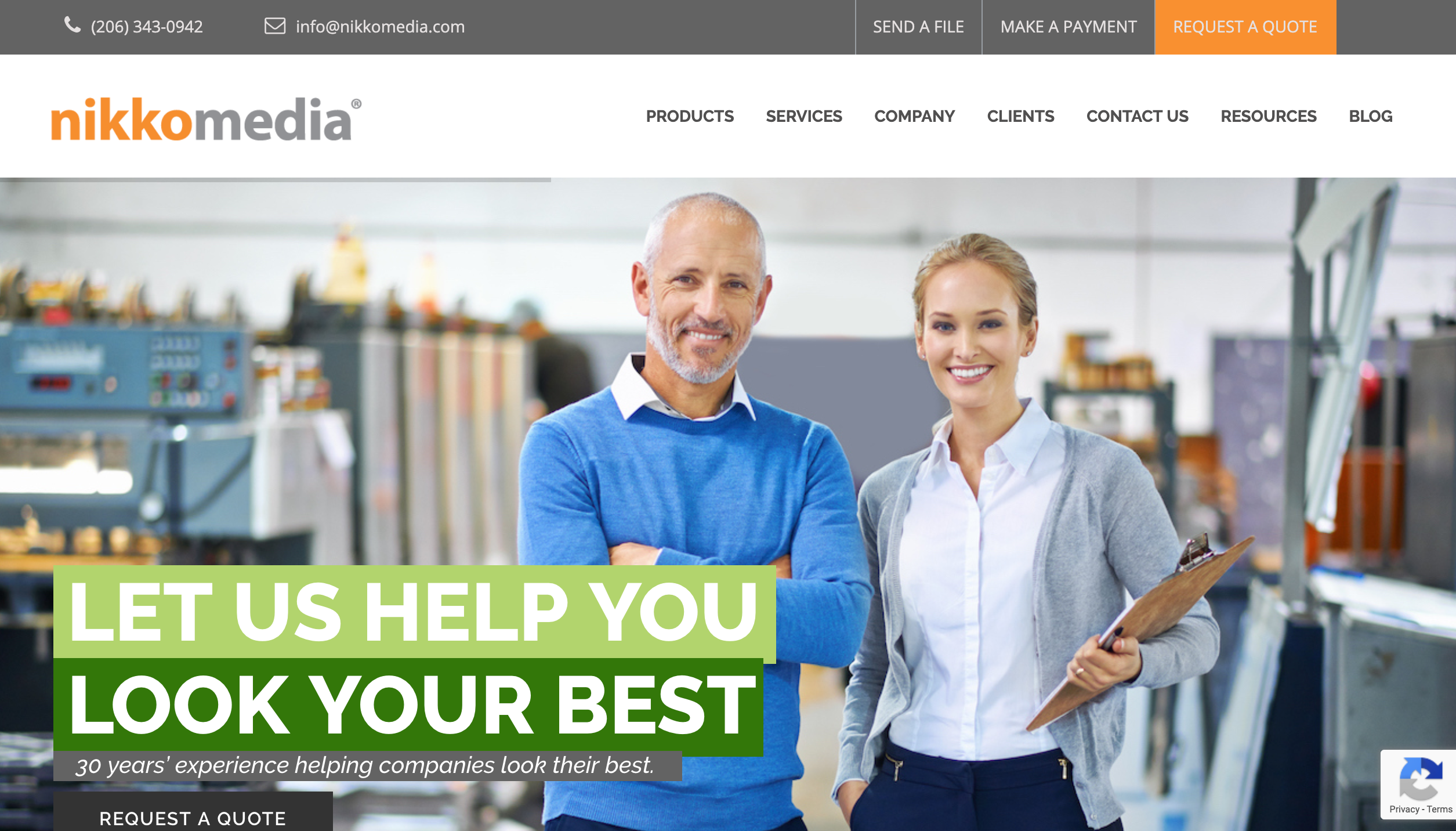 Commercial Printing Company
For more than 25 years Nikko Media has been helping companies across the Pacific Northwest look their very best with premium print products. But while they helped others they needed help looking their best on the Web.
---
Key Goals
This project had three primary goals:
Redesign the Website to showcase the complete selection of premium print products and services.
Increase sales conversion rates with a call to action.
Increase business efficiency relating to customer invoice payments.
---
Solutions
Conducted an initial assessment to understand: which audience to target, define a best customer persona, identify highest priority products/services to promote within the site.
Completed a design review process involving multiple designs and revisions until the optimal layout and artwork was defined.
Provided copywriting resulting in 100% completely new content throughout the site.
Positioned call to action prominently throughout the site resulting in higher lead volume through the website.
Added custom feature to support easy invoice payments by customers.
Used SEO best practices for content and tagging resulting in high rankings.