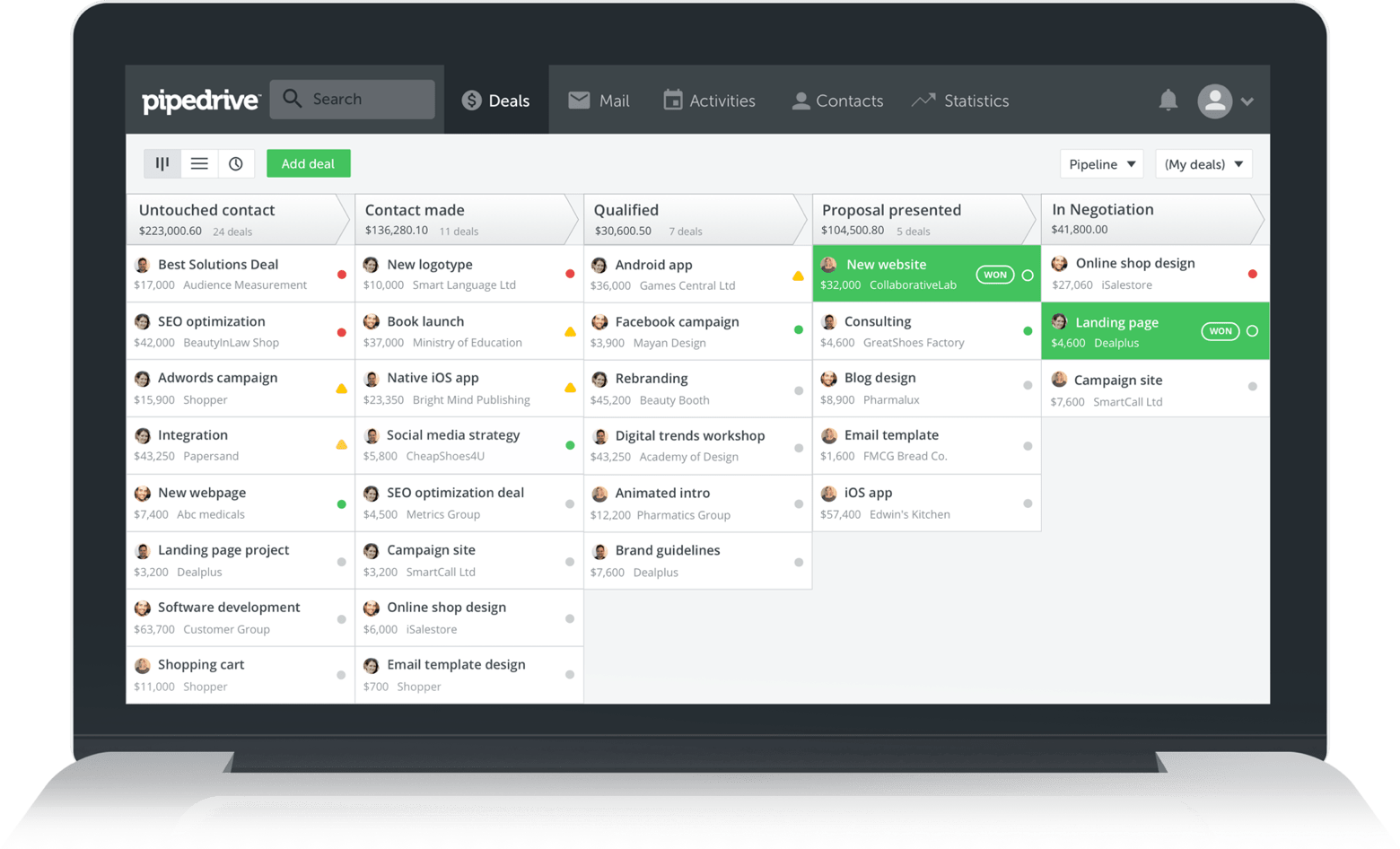 Event Management Company
This event management company has hundreds of business customers and thousands of vendors who support the events. For years they managed all their event and vendor data in Excel spreadsheets that were inefficient and prone to error.
---
Key Goals
This project had five primary goals:
Implement a cloud-based CRM that streamlines workflow and secures all data so it can't be lost.
Create a sales pipeline with key stages and activities to track leads, opportunities, and accounts.
Utilize Google Maps in CRM to identify which Vendors should be considered due to their proximity to the event venue.
Integrate CRM with QuickBooks Online to auto generate and email invoices then auto update CRM and QB when invoices are paid.
Integrate CRM with Trello to manage event delivery items.
---
Solutions
Step 7 Consulting provided the following solutions.
Conducted an initial technology assessment and conducted a search to find the best solution. This task involved reviewing a dozen different systems.
Presented a recommendation to utilize PipeDrive due to ease of use, customization, built in support for Google Maps, and integration with QuickBooks, Trello, and DropBox via Zapier.
Designed a new pipeline funnel with 7 stages and multiple associated activities.
Created Zaps in Zapier to auto create activities in PipeDrive when a deal moved to a new stage.
Created Zaps in Zapier to auto create and email invoices to clients and auto record all invoices and payments in QB and PipeDrive along with a historical repository in DropBox.
Integrated PipeDrive with Trello to auto create Trello Cards to manage event details.
Zapier integration with PipeDrive: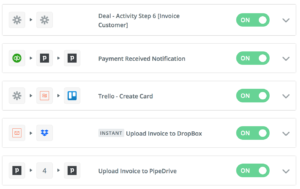 PipeDrive Customization: